Dear BSIS users
The concentrated inspection campaign (CIC) on Emergency Systems and Procedures has started. It will be held from 1 September to 30 November 2019.
Upon completion of the inspection, in addition to the standard inspection report (i.e. forms A & B), PSC officers should also complete and submit the CIC questionnaire.
For completing the CIC questionnaire in the BSIS system, please, open the relevant "Ship data" page, find the relevant inspection record,
and click the corresponding symbol "+" displayed in the "CIC" column of the table with Inspections records.
For finding the CIC report, set the necessary search parameters on "CIC" tab and press "Search" button (See Guidelines for more details on CIC report submission / searching).
Please, be informed that based on the outcome of the PSCC20 meeting, deficiencies which are older than 3 years will not be shown in the BSIS from 23.09.2019.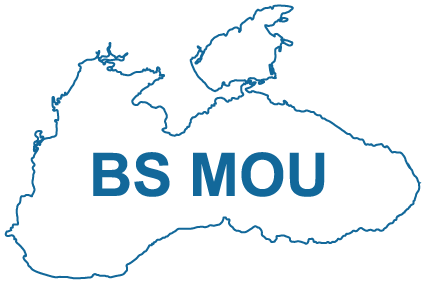 MEMORANDUM OF UNDERSTANDING
ON PORT STATE CONTROL
IN THE BLACK SEA REGION
Error message here
Information message here